Dedicated to the community of Morro da Providência.
In Morro da Providência, Brazil, the first favela of Rio de Janeiro, the CoFondation set up the Casa Amarela after JR's project 'Women Are Heroes' in 2008.
Casa Amarela is a house at the top of the favela that is used as a community center for its inhabitants. Through collaborations with art and cultural institutions and support from local and international donors, the space is used to offer artistic, cultural and educational activities.
Casa Amarela is open from Monday to Friday to the pleasure of the children in the community who come after school to express their artistic and creative self, and in the evening to offer adult classes and workshops.
Our Vision
Our vision is to improve the lives of Morro da Providência's inhabitants through art, culture and education. It is our belief that, by fostering a culture of creativity and curiosity based on art and education, it is possible to enable the members of the community to take control over their own development and lives.
Our Mission
Casa Amarela acts as a way to tackle social exclusion and empower children to adults in the attempt to improve their possibilities and future opportunities. We aim to provide a platform of creativity and expression for the youth and the community of the favela and to reduce the marginalization and alienation of the favelas residents who are trying to find their way into a highly stigmatized society.
Thus, through Casa Amarela, artists from around the world started to implement workshops for the youth.
Three Pillars
01. ART
–
Art is for all.
Art is a way to reinvent yourself by expressing your feelings and creative self and showing a part of your life story.
02. EDUCATION
–
Education is for all.
Education is a source of strength in today's society and must be accessible to all. Education allows to teach to respect others no matter their differences.
03. CULTURE
–
Culture is for all.
Culture opens your mind to other ideas, traditions and possibilities.
"Can art change the world?"
JR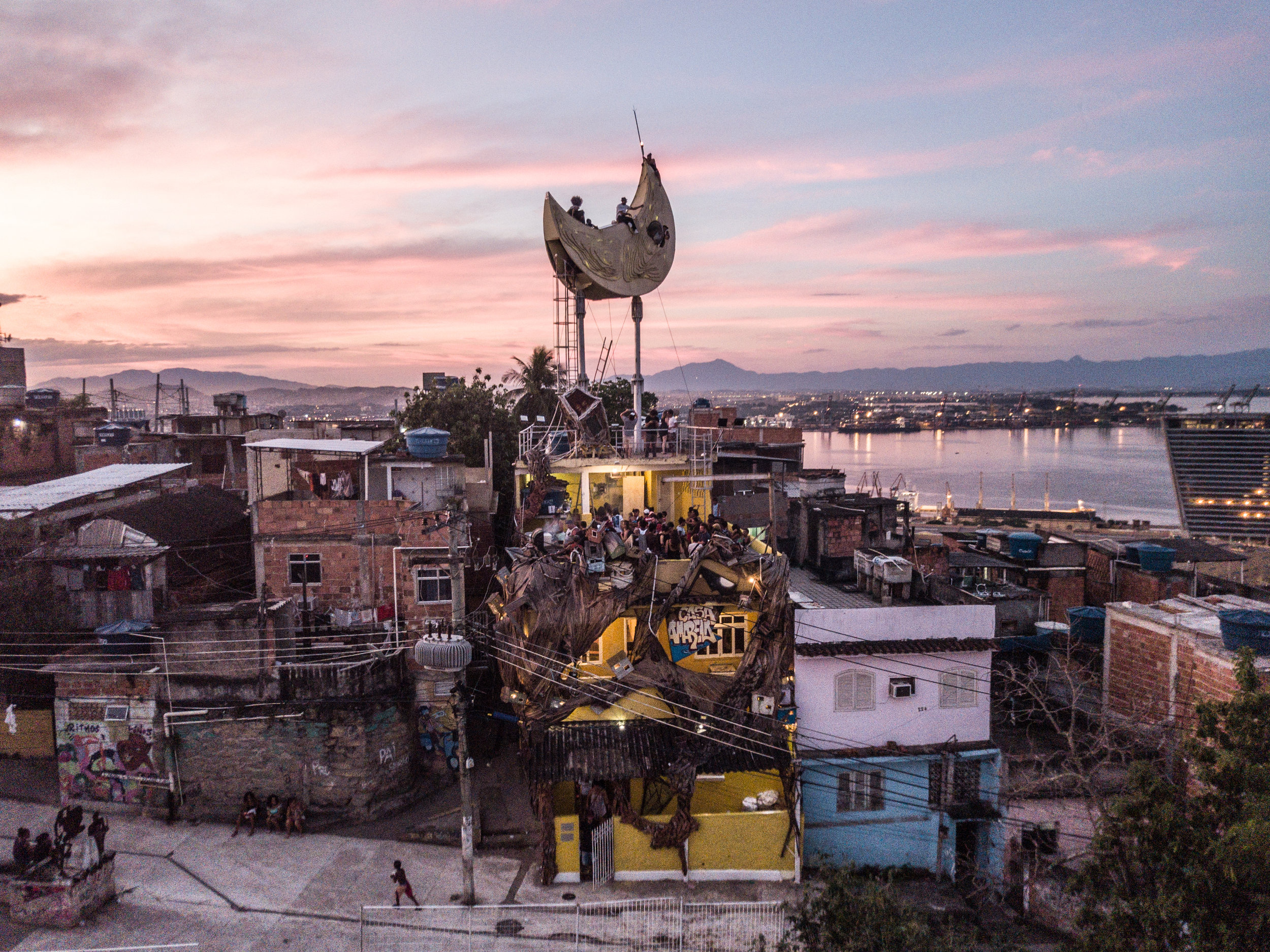 Our Values
Our values rely on the notion of creating an enabling environment for all. It is our ambition to support and allow all favela's residents to feel that they can contribute actively in creating a better life for themselves and their communities. Thus, we strive to ensure broad participation, which is reflected in our day-to-day artistic, cultural and educational workshops. We always consider the local context and power dynamics within the community of Morro da Providência valuing the role of art and culture and believing in the multiplying effect of capacitating the youth and favela's inhabitants.